SEATTLE, WASHINGTON
Roof Meditation
SUMMER SEASON
Roof Meditation
Inspired by the work of Danielle Fazzolari and her Stoop Meditation series in Brooklyn, Ana Raab launched Roof Meditation in Seattle in June 2019. With the belief that mindfulness and mental health are key to a happy and healthy life (and that everyone deserves access), she recruited expert yoga/meditation instructor Zak Endicott to lead the meditation sessions. The goal of Roof Meditation is to bring neighbors, friends, and strangers together in community amongst the sounds of the city. All are welcome, no experience is necessary, and it's always free to attend! The 2019 season has ended, and the 2020 season will begin on May 29, 2020.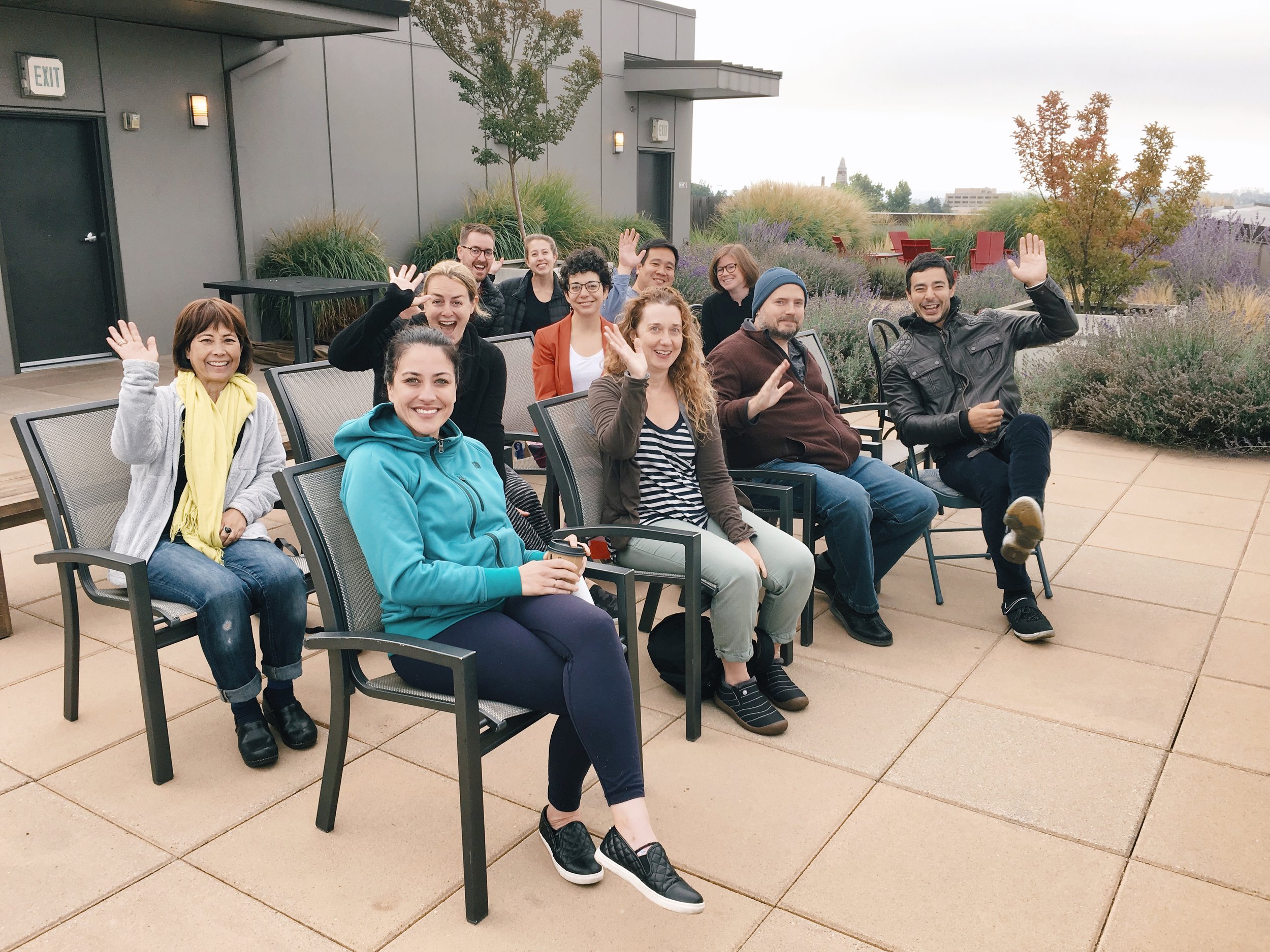 Schedule / ATTEND
All Are Welcome
Roof Meditation takes place on Fridays from 7:30-8:00am on a roof deck in Capitol Hill. If you'd like to attend, please RSVP via direct message on Instagram here. Weather dependent, the season runs from May 30 - September 30. Please check Instagram for up to date schedule information.
A GROUP of wonderful attendees
Roof Meditation takes place on Fridays at 7:30am in the Capitol Hill neighborhood of Seattle.
We start promptly at 7:30am and wrap up at 8:00am.
The meditation is expertly guided by Zak Endicott. Zak leads the group through a variety of breathing prompts and intentional listening techniques, combined with moments of silence. Tune into your body, tune into the sounds of the city, and have fun!
Seating is provided (chairs and benches) but feel free to bring your own cushion if you prefer to not sit in a chair.
There's plenty of street parking on surrounding surface streets (free until 8:00am).
To attend, please send a direct message on Instagram here.
SPECIAL Sessions
Pop-Ups Around Seattle
Join us for a special pop-up session at The Charter Hotel's rooftop lounge (The Fog Room) at 7:30am on Friday, 9/13. Soak up stunning views of Elliott Bay and downtown Seattle sixteen stories up, and enjoy complimentary smoothies and tea/coffee afterwards! Please RSVP to attend via Instagram, as The Fog Room does have a capacity limit.